Timber structures
Complex structural systems for architectural high-quality buildings can be made from renewable materials such as timber.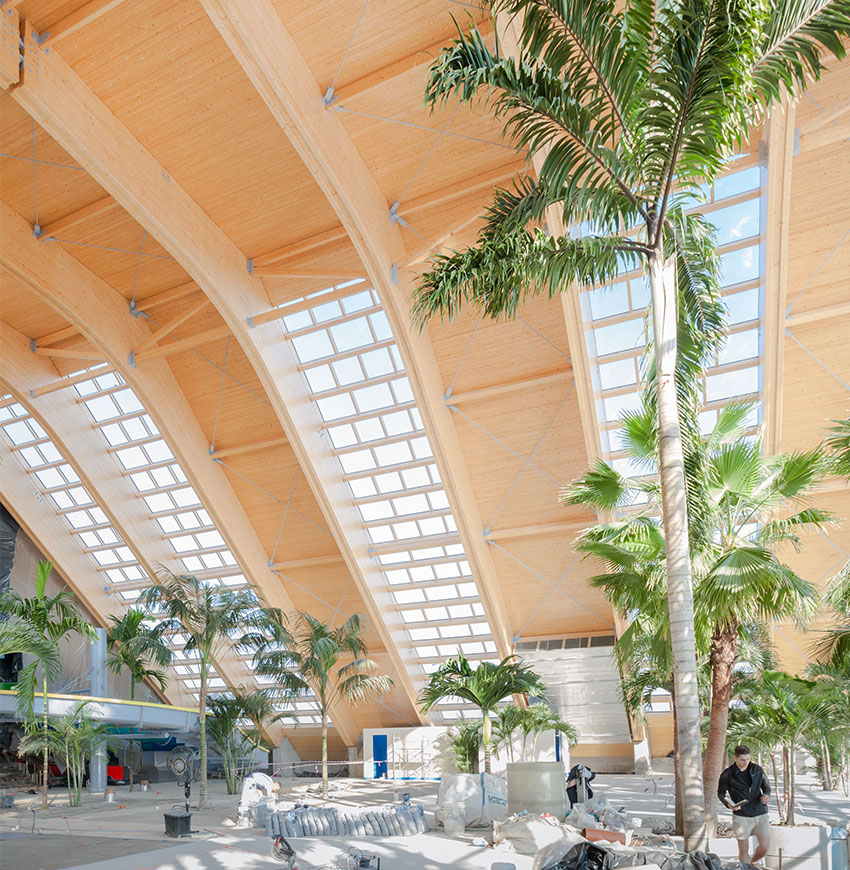 Structural design of timber constructions
Engineering company for timber structures
Our engineering company covers the entire range of services, from the elaboration of structural proposals, the implementation of the architectural planning, through the dimensioning and structural optimization with the static verifications of the timber structure and its detailed design to the participation in the tenders. With the focus on building costs and optics, spatial complex structures can also be implemented according to the ideas of the client and the architect.
Focus in Timber structures
Structural concept design

Structural optimization

Detailed design (connection and base points)

Static verification of structure